MOVILLE WEATHER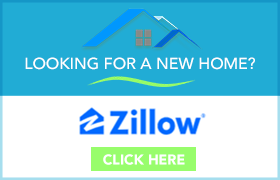 Multi-City Code Enforcement Official / Inspector Job Opening - City of Moville
The City of Moville is accepting applications to fill a full-time Inspector position.
Starting pay is $35.00 hourly. Other benefits include IPERS, health insurance, paid holidays, and paid time off.
Applications will be accepted May 1st and must be submitted no later than 4pm on May 15th, 2023. Interested candidates should complete a City of Moville employment application, attach cover letter and resume. Applications can be emailed to moville@wiatel.net or dropped off in person at Moville City Hall, 21 West Main Moville, IA 51039. Office hours are Monday – Friday 8am to 4pm.
Principal Duties and Responsibilities
This is a new Multi-City Inspector position that will begin July 1, 2023 and is being developed to provide services to Moville and several other towns in the area to provide the services below.
(1) Nuisance inspections;
(2) Approve building permits;
(3) Abandoned and vacant building inspections;
(4) Meet with subcommittee once a month to discuss ongoing nuisances and projects;
(5) Keep track of his time and mileage if providing services to municipalities under a 28E Agreement and provide those time sheets to the City Clerk on a weekly basis;
(6) Perform other legally permissible and proper duties and functions as the Employer shall assign from time to time
Click Here For the Employment Contract
Licenses and Certificates:
All licenses and/or certificates required by Employer to conduct the business of Employer, other than a valid Iowa Driver's License, Class C, shall be paid for by the Employer. Employee must be able to get and maintain the certifications as a Certified Residential Building Inspector, Certified Residential Plumbing, Certified Zoning, IPMC Certified, Certified Fire Inspection One through the State of Iowa, Certified Professional Erosion and Sediment Control In-Training (CPEC-IT), and a valid Iowa Driver's License, Class C.
To Apply:
Complete and return the Application
Qualified applicants will need to pass a post-offer background check and drug screening. Please contact Moville City Hall at moville@wiatel.net or tel:712-873-3545 with questions.