MISSION STATEMENT: To provide the children of the Moville area quality instructional athletic programs that promote teamwork, build self-esteem and respect for others, and increase skill knowledge. It is our mission to ensure that each child has a positive, rewarding experience while participating in the programs, and that each child will learn the importance of sportsmanship, honor, and integrity while sharing with their coaches and teammates the emotions of success and failure. MYRA is dedicated to the principle that the pursuit of excellence in athletics will help prepare our future leaders in all areas of life.
For more information visit:
The following activities are offered through MYRA:
Tackle Football
Tackle football is in a Siouxland football league that has teams from Woodbury Central, Lawton-Bronson, Hinton, West Monona, Westwood, Vermillion, Dakota Valley, Sioux City school districts. Grades consist of 3rd thru 6th grade. There are 5 regular season games and 1-2 year end tournament games. Games start in early September.
All participants must have a sports physical, a mouth guard that attaches to their helmet, cleats, and a jock or compression shorts before the first contact practice.

Flag Football
Flag football consists of players in 1st and 2nd grade. League games are played in Sergeant Bluff. Games start in early September.

Soccer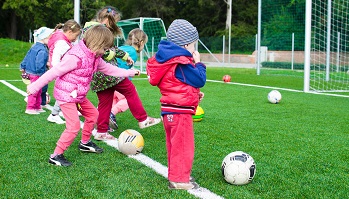 Soccer plays in a league consisting of teams from Woodbury Central, River Valley, Anthon and Holstein. Games are played on Sundays starting in mid-September and usually consist of 5 weekends with some weekends playing multiple games. All participants must have shin guards and a jersey. Teams are broken down in following manner:
Kindergarten thru 1st grade boys & girls play 3 on 3 (not coed)
2nd and 3rd graders play as combined coed with 6 on 6 teams
4th/5th/6th grade combined coed is 8 on 8
Volleyball
Volleyball plays in a league with multiple small towns in area from Le Mars to Cherokee to Onawa. Games start in early September and there are 5 weekends of regular season play. There is also a year-end tournament at the end of the season over 2 weekends after regular season ends. There is a 5th grade division and a 6th grade division.

Baseball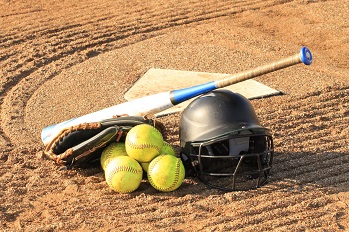 Baseball is in the Tri-County Little League league. The leagues consists of the school districts Woodbury Central, Hinton, Remsen, Lawton-Bronson, MMC and Kingsley-Piersen. Players will play in the division they qualify for based on age. There will be a year-end league tournament for grades 10-under, 12-under and 14-under. Coach pitch has approximately 10 games, the other will play approx. 15 games per regular season with 3 tournament games. Games start in early May and year end tournament is done by end of June.
League website: www.leaguelineup.com/tri-county
Coach Pitch -- 8-under
Little League Minors -- 10-under
Little League Majors -- 12-under
14-under
For ages 10-under, 11-under, 12-under there is an opportunity to play on our league All-Stars team. Players from all the communities will be selected to play districts against other area Little League All-Star teams from Sioux City, Le Mars and Sergeant Bluff. They then could have the opportunity to go to state if they win districts. There is also an additional All-Star team with players that did not make the Little League All Star team to play a tournament in Sioux Falls area.

Softball
Players will play in the following divisions based on grade. There will be a year-end league tournament for grades 2nd and up. Softball plays in NW Iowa Softball League which includes teams from Moville, Kingsley, Lawton, Remsen, Hinton, MMC, Sloan, Sergeant Bluff, Onawa, Whiting, Anthon, Maple Valley.
Coach Pitch -- 1st
Minis -- 2nd & 3rd
Minors -- 4th & 5th
Majors -- 6th - 7th
NW Iowa Softball League website: https://sites.google.com/site/nwiasoftballleague/
NW Iowa Softball League email: nwiasoftball@gmail.com

T-Ball
Tball has two divisions and mixes boys/girls in Preschool, T-K and Kindergarten. Teams will consist of 5-7 players. This is done to keep their attention and keep them interested in the sport. There are approximately 8 games for the season.
Tball Majors -- Kindergarten
Tball Minors -- T-K, Preschool