Pool - CLOSED FOR THE SEASON
---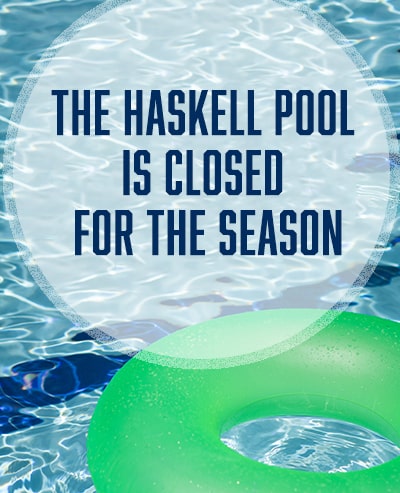 New Rates for Season Passes:
Family $100;  Single $40;  Seniors 60+  $35
Daily Entry:
0-5 years - $1; 6-11 years - $2; 12+ years - $3
Hours:
Open Swim - Monday -Friday - 1-4:30 pm
Open Swim - Monday -Thurs - 6-8 pm
Lap Swim - Monday -Friday - 11:30 am -12:30 pm & 5-6 pm

*Sat and Sun - Closed except for Private Pool Parties
*Must be scheduled in advance - 1-2:30 pm or 3-4:30 pm
Job Application Information
Lifeguard Training – 32 Hours
Prerequisites:

Must be 15 years of age or older by final day of class.
Must pass pre-course screening on first day of class.
1. Swim 300 yards continuously, using these strokes in the following order:
100 yards front crawl using rhythmic breathing and a stabilizing, propellant kick,
100 yards of breaststroke, using correct technique (1 breath, 1 pull, 1 kick and a glide),
100 yards either front crawl using rhythmic breathing or breaststroke.
2. Swim 20 yards using front crawl or breaststroke, surface dive to a depth of 7 to 10 feet, retrieve a 10 pound object, return to surface, and swim 20 yards back to the starting point with the object. When returning to the starting point, the candidate must:
Hold the 10-pound object with both hands,
Keep face above the water
1 minute 40 second time limit
Upon Completion of Class Certificates Issued: Lifeguard, CPR for Professional Rescuer and First Aid - Valid for 2 yrs.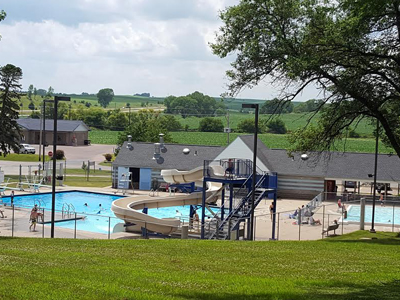 Haskell Pool Rules
Private Pool Party
Private Pool Party on Saturdays or Sundays from 6-8pm. Call the Manager at 712-873-5300.