Woodbury Central Community School
The Woodbury Central Community School is comprised of approximately 655 students and 75 staff members. A well rounded academic and extra-circular program from kindergarten through high school is offered. The school is a modern, efficient structure that houses all grades at a single location. Woodbury Central is serious about the quality of its education, demonstrated by a 100% graduation rate and consistently high ACT scores.
Woodbury Central Community School
408 S 4th St
Moville, IA 51039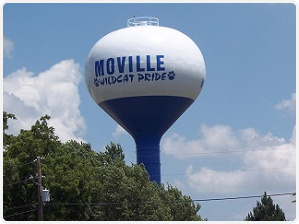 (712) 873-3128
www.woodbury-central.k12.ia.us
Their mission: With the realization that all students can learn, our school will strive to teach our students the intellectual, physical, creative, emotional, and social skills necessary for productive citizenship.
Meadows Hitting Zone at the Country Club
Baseball and softball teams are welcome to hit at the local golf course facility. For more information about the Hitting Zone, contact James Wright at (712) 873-3184.
Meadows Country Club
1483 Humbolt Ave
Moville, IA 51039
(712) 873-3184
http://www.meadowscountryclub.com/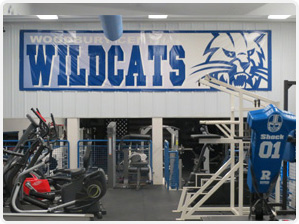 Woodbury Central Campus
The Woodbury Central school has a Weight Lifting and Exercise Facility that is available year round to the public for an annual fee.  
Contact Becky at the school for more information. bschultzen@woodbury-central.k12.ia.us